Eikestad Dentists – professionals you can trust
Founded by Drs Botha, Smal and van Rensburg, Eikestad Dentists has evolved into a state of the art dental practice with five practicing dentists, a full-time oral hygienist and two technicians in its own onsite ceramic laboratory. The practice offers general dentistry, aesthetic dentistry and preventative dental care.
Eikestad Dentists is proud to have a staff compliment of seventeen dedicated individuals who work together as a tightly knit team to provide excellent, friendly and affordable dentistry to patients both young and old; students, professionals and families! The practice is centrally located with ample off street parking and is also easily accessible by wheel chair.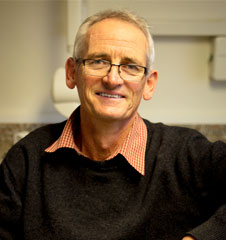 Dr Dewald Botha
After 35 years in dentistry, Dr Botha still loves and enjoys his job and remains strongly committed to treating all of his patients with great care and honesty.  When not at the practice, he enjoys a regular round of golf and indulging his passion for mountain biking.
Dr Botha offers all the different disciplines of dentistry, but has a particular interest in the fields of implantology and aesthetic dentistry.  He holds a B.Ch. D (University of Stellenbosch, 1981), a Diploma in Implantology and a Diploma in Aesthetic Dentistry.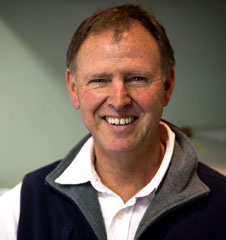 Dr Piet Smal
When not helping his patients to smile with confidence, Dr Smal is very much a fan of the great outdoors.  His recreational activities include fishing, hunting and almost anything that allows him to explore nature.
Dr Smal enjoys working with the broader Eikestad Dentists team and also likes chatting with his patients.  His area of specialist interest is aesthetic dentistry and he encourages his patients to take good care of their teeth through following a good dental routine and visiting their dentist regularly for check-ups: prevention is better than cure.
With a B.Ch. D (University of Stellenbosch, 1984), Dr Smal is also proud to be a part of the Eikestad community.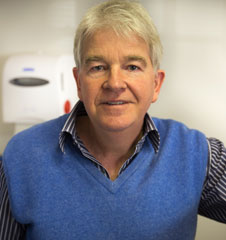 Dr Johannes van Rensburg
Very much a family dentist who enjoys working with people of all ages, Dr Van Rensburg's areas of special interest are implantology and aesthetic dentistry.  He believes that the key to healthy gums and teeth is prevention and the managing of any lesion at an early stage.
In his spare time, Dr Van Rensburg is involved in farming and has supplied grapes to Distell Wines since 1984.  He is also a keen mountain biker.
Dr Van Rensburg holds a B.Ch.D (University of Stellenbosch, 1985), N.D.T Clinical Dentistry (University of Stellenbosch, 1990), N.D.T Aesthetic Dentistry (University of Stellenbosch) and a Postgraduate Diploma in Dentistry: Implantology (University of the Western Cape, 2006).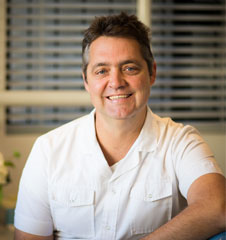 Dr Wiehann Basson
After obtaining his B.Ch.D. degree from Stellenbosch in 1996, Dr Basson moved to the U.K. where he worked and lived in Peterborough, Cambridgeshire. He returned to South Africa in 2009 and bought Durbanville Dentist, formerly known as Microdent, commuting daily from Stellenbosch.
Dr Basson has a broad base of experience in all aspects of dentistry, but is especially passionate about aesthetic dentistry and also enjoys working with children, having young children himself. He is a member of the South African Dental Association and Health Professions Council of South Africa and is strongly committed to providing quality dental care to all his patients.
In his leisure time, he enjoys mountain biking in the Jonkershoek Valley or walking his two Boxer dogs on the Stellenbosch mountain range trails.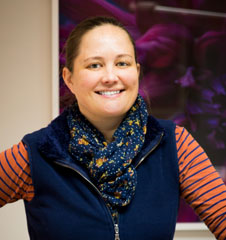 Michelle Houghton – oral hygienist
Michelle qualified as an oral hygienist at the University of Stellenbosch in 1994 and joined Eikestad Dentists in 1998. She enjoys interacting with her patients and is especially fond of children.
Michelle firmly believes that prevention is better than cure and her main focus is therefore to motivate and educate patients to have and maintain healthy teeth and gums. She recommends tooth cleaning and fluoride treatments every 6 months to ensure that patients are able to achieve their oral hygiene goals.
To help patients achieve their brightest smile, Michelle uses Pola Office+ (in-office) and Opalescence (home) bleaching systems.
For quality dental care in the heart of Stellenbosch, contact Eikestad Dentists on 021 887 6938 / 6984 today.